Minden Felony Theft Lawyer
Felony Theft Attorney in Shreveport, Bossier City, Monroe, & Ruston, LA
Theft is the act of taking something that is of value to someone without their consent and with the intent of permanently depriving them of it. In its simplest form, theft is broken down into two categories: misdemeanor and felony. Occasionally referred to as grand theft in other parts of the United States, felony theft is a very serious offense and is something that will stain your record forever. Employers are generally wary of these charges, making it difficult for you to find a job. 
If you are being charged with felony theft, it's imperative you contact a Minden criminal defense lawyer as soon as possible. The Minden felony theft defense lawyers at John D. & Eric G. Johnson Law Firm will work tirelessly to give you a strong defense strategy and work to mitigate any charges against you.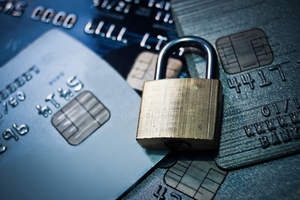 What Constitutes Felony Theft?
Any item intentionally stolen that is valued at $1,000 or over leaves you liable for felony theft charges. The property's value is determined to be its market value at the time and place of the incident. If this cannot be determined, the property value will be set at the cost of replacing the item within a reasonable time frame after the offense.
LA R.S. 14:67, Louisiana's theft statutes, outline other categories of theft. Though these may include merchandise or property that is valued at $1,000 or more, they are not considered felony theft and are subject to their own set of standards and punishments. These include theft of a firearm, theft of livestock, theft of timber, theft of a motor vehicle, and identity theft.
What Are the Penalties for Felony Theft?
Penalties for theft charges are greatly influenced by the value of the stolen property and an individual's prior criminal record. Felony theft occurs when the value of the stolen property falls at $1,000 or more. The basic penalties for felony theft include: 
Items valued at less than $5,000:

Up to five years of imprisonment and a fine of up to $3,000.
Items valued at less than $25,000:

Up to ten years of imprisonment and a fine of up to $10,000.
Items valued at $25,000 or more

: Up to twenty years of imprisonment and a fine of up to $50,000.
If the victim of grand theft suffers life-threatening injuries, you can be charged with additional charges such as aggravated assault, a threat to life, and the use of deadly weapons. This can increase the defendant's sentence to 25 years.
What Are the Defenses Against Felony Theft Charges?
For a prosecutor to mount a successful case against you on felony theft charges, they must be able to prove the following:
That the defendant knowingly and unlawfully took possession, used, or tried to use something of value to another.

The defendant intended to deprive the property owner of the item permanently.
If your attorney is able to prove that the property value is below the amount required to classify the theft as a felony charge, it is possible to get your charges down to a misdemeanor. Misdemeanor charges carry a far less severe punishment, including no longer than six months of jail time and a $1,000 fine. In this case, the property value is disputed by the defendant and the prosecution. Each side will present evidence to support the property's market value at the time of the offense. If the judge rules that the defendant's evidence is more persuasive, they will be sentenced for misdemeanor theft. 
Felony theft hinges on the defendant's intent to deprive another person of some property permanently. An established felony theft defense lawyer in Minden can help gather evidence and build up a defense to demonstrate that your intentions were not to intentionally deprive anyone of their property. It's vital you consult with a Minden felony theft defense lawyer as soon as possible, as gathering the evidence and testimony needed to craft an airtight defense takes considerable effort and time. 
Our Experienced Lawyers Can Help Fight Felony Theft Charges
Hiring an experienced Minden felony theft defense lawyer can make a massive difference in the outcome of your case. Don't try to fight these serious charges alone. A felony conviction will not only cost you years of your life and thousands of dollars, but can also lead to harsher sentences in the future and make it challenging to secure a job, housing, or loans. You need a compassionate felony theft defense lawyer who will look at every legal route possible to help you avoid such outcomes and ensure a bright, unhindered future.
Our dedicated and knowledgeable defense lawyers specializing in felony theft at John D. & Eric G. Johnson Law Firm have decades of experience practicing criminal law and defending our clients. Allow us to use our years of experience to defend you and get you the best possible outcome for your case. Fill out our contact form or call us at 318-377-1555 today for a free consultation.