Louisiana Identity Theft Lawyer
Identity Theft Defense Lawyer in Shreveport, Bossier City, Monroe, & Ruston, LA
The widespread availability of the internet has made committing fraud a much simpler process, even for inexperienced hackers. The more common identity theft becomes, the less risky offenders perceive it to be; it is not exactly surprising that identity theft and fraud are among the most rapidly-growing crimes in the country. In fact, the Bureau of Justice Statistics found that in 2014 alone, 17.6 million U.S. residents were victims of at least one incident of identity theft.
In efforts to combat the steady growth of identity theft, the government has allocated an increasing number of resources to hold identity thieves accountable. They aggressively pursue identity theft cases, and it can be easy to become the suspect in an investigation for this serious offense. Identity theft may be prosecuted at the state and federal level, meaning that you will want to secure an identity theft lawyer with experience handling cases in federal court. Attorney Eric G. Johnson of The John D. & Eric G. Johnson Law Firm has such experience.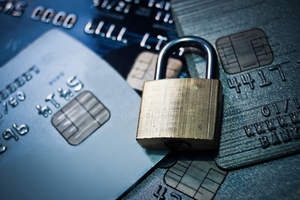 Identity Theft vs. Identity Fraud
People commonly use the terms Identity theft and identity fraud interchangeably, but there are slight differences. Identity theft occurs when a person assumes the identity of another by stealing the victim's sensitive data. Thieves target a variety of personal information to commit fraud, including:
Names
Addresses
Phone numbers
Social security numbers
Birth dates
Passport numbers
Driver's license numbers
Credit and bank account information
Marriage, death or birth certificates
Passwords
Identity thieves typically use this data for financial gain. In a common scenario, an identity thief opens up a new line of credit the victim doesn't know about and damages the victim's credit score. Thieves may apply for loans, credit cards, make fraudulent withdrawals from bank accounts, file fraudulent tax returns, and more with the information they acquire. They can even obtain goods or privileges they would not be able to under their own names.
You can think of identity theft and fraud as two components of the same crime, wherein the act of stealing the personal information is the "theft" component and the act of using the information makes up the "fraud" component. Additionally, identity fraud takes place when thieves use the identity of deceased persons or create fake identities of people who never existed to commit crime.
Federal Defense Attorney in Louisiana
If you are a suspect in a case of identity theft and fraud, you can face federal charges because identity theft impacts victims and businesses around the globe and often relies upon the internet and other methods of wired communication.
The federal government has endless resources available to examine every identity theft case carefully. Many federal authorities have specialized teams of identity theft investigators, including the FBI, U.S. Secret Service, the IRS, and the U.S. Postal Inspection Service. In their investigation, they may uncover evidence of other crimes as identity theft is often committed alongside other serious offenses, such as burglary or computer hacking. Multiple serious charges can create a challenging case.
Eric Johnson has over 20 years of criminal law experience which includes experience fighting federal charges in federal courts. He is a problem solver who will help you understand when it is time to resolve issues through a plea negotiation or try your case in court. Regardless of the charges against you, Eric will protect your interests every step of the way. Call 318-377-1555 or email us to discuss your case for free.