Theft Attorney in Minden, Shreveport, Bossier City, Monroe, & Ruston, LA
Theft in Louisiana is defined as taking anything of value that belongs to another person without their consent or by means of fraudulent conduct or practices. Theft can take the form of fraud, embezzlement, looting, shoplifting, robbery, or burglary. According to Louisiana law, theft crimes can either be charged as felonies or simply misdemeanors. It all depends on the dollar value of the stolen goods or services.
Theft offenses generally bear harsh penalties for the offender. A criminal record could jeopardize future relationships, employment, and learning opportunities. Though the term petty theft is not commonly used in the Bayou State, the equivalent is misdemeanor theft and it's equally as serious. Your best defense is getting a Minden theft defense lawyer, like those at John D. & Eric G. Johnson Law Firm, who understands your legal options and will use every resource at their disposal to bring you a favorable plea bargain or mitigate the penalties.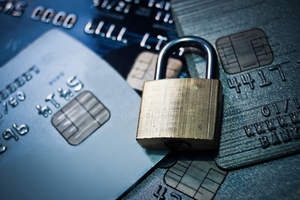 Understanding How Theft is Categorized
The state of Louisiana takes theft charges very seriously. The punishment is based on a variety of factors including the value of what was stolen, how it was stolen, and whether or not this is your first theft offense. In its simplest form, theft is categorized as either one of the following:
Misdemeanor Theft
Generally speaking, if the value of the stolen items is worth less than $1,000, you will be charged with a misdemeanor. In some other states across the United States, this is referred to as petty theft. A misdemeanor theft charge leaves you at risk of imprisonment for no more than six months, as well as a fine of up to $1,000. 
In order to expunge a misdemeanor theft charge, you will need to have gone at least five years without a felony conviction. 
Felony Theft
When the value of the items exceeds $1,000, you are likely looking at felony theft charges. Based on the value of the goods, your punishment will vary: 
If the items are worth $5,000 or less, possible punishments include up to five years in prison and up to a $3,000 fine.

If the items are worth more than $5,000 but less than $25,000, possible punishments include up to ten years in prison and $10,000 in fines.

For items worth $25,000 or more, you are looking at up to 20 years of imprisonment and up to $50,000 in fines. 
La R.S 14:67, Louisiana's general theft statutes, outline certain property and items that adhere to their own set of standards and punishments. These include theft of a motor vehicle, theft of a firearm, theft of livestock, theft of timber, and identity theft. 
What Is Shoplifting?
Shoplifting is when a person steals merchandise from a store where it was intended for sale with the intention of depriving the store owner of their property. Shoplifting can be charged as either misdemeanor or felony theft. According to Louisiana's law, the claimant is required to prove the following elements of shoplifting in order to file a shoplifting charge against you:
That you knowingly concealed the stolen merchandise

You intentionally altered the price marking on the product, switched its original packaging, or placed it in a bag to avoid theft detection
Shoplifting is considered a form of theft and carries the respective penalties of theft based on the determined value of the shoplifted items.
Shoplifting crimes can see the offender being held civilly liable to the merchant for the following damages:
The retail value of the stolen merchandise, if they aren't recovered in mint condition

An additional penalty ranging between $50 to $500
If you are facing shoplifting charges, speak to a Minded petty theft attorney who will study the details of your case and better advise you on your best course of action.
How a Prior Conviction Will Affect Your Misdemeanor Theft Charges
Any past offenses in your record may make your misdemeanor charges more severe. The punishment gets more severe depending on the value of the stolen property and the number of your prior convictions:
If the offender has two or more prior theft offenses, a typical misdemeanor charge that would have seen them get a six-month sentence could now translate to imprisonment of not more than two years, a fine of up to $2,000, or both.

A habitual offender of any charges will carry a greatly enhanced penalty for their misdemeanor charges depending on the number of prior felonies over the period of the last five years and the type of felony they were convicted with. 

The theft of specific items, such as firearms, generally carries heavier punishments. This can include up to 10 years of imprisonment, irrespective of prior convictions.
Contact a Minden theft defense lawyer if you have been charged with theft, regardless of prior convictions. Our theft defense attorneys are well-seasoned in the criminal justice process and will be in a better position to protect your rights in this legal matter.
Consult With a Minden Theft Defense Lawyer
If you are facing the equivalent of petty theft misdemeanor charges in Minden, it's vital you partner with a theft defense lawyer as soon as possible. A knowledgeable theft defense attorney in Minden will dedicate themselves to thoroughly investigating and evaluating every case uniquely, then studying the evidence against the client and securing evidence favorable to the client.
Our reputation speaks for itself at John D. & Eric G. Johnson Law Firm. Our experienced Minden criminal defense attorneys know how to negotiate the very best deals with prosecutors and judges on behalf of their clients. Put your trust in us, and we will work round the clock to see that your prison sentence is significantly reduced or even eliminated. Get in touch with us at (318) 377-1555 or schedule a confidential consultation with our theft defense attorneys by filling out our online contact form.