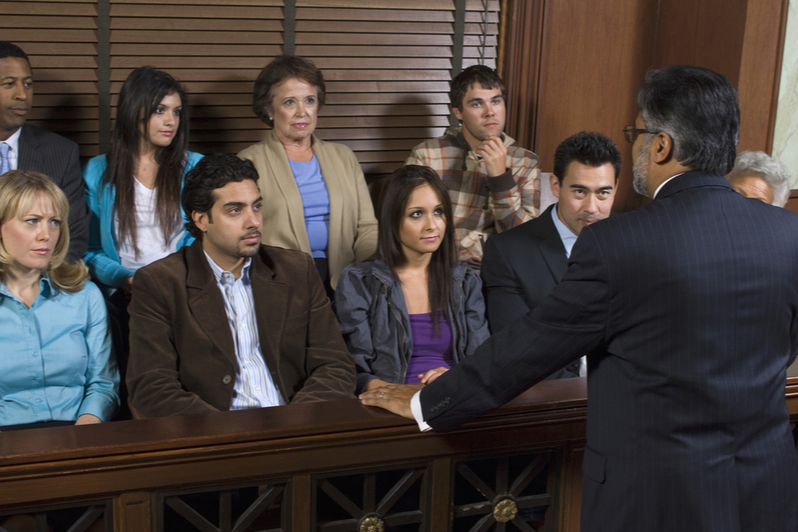 Supreme Court Tosses Out Louisiana's Rules on Unanimous Jury Verdicts
When a person is charged with a serious crime, they must stand trial before a jury that decides their fate. The jury hears both sides of the case and uses the information provided to them during the trial to determine whether or not the charged individual is guilty and what penalties they will face. If you have been charged with a serious crime in the state of Louisiana, you need to understand the intricacies of the court process. One recent change to the court process in Louisiana is the requirement for a unanimous jury verdict. 
What Is A Unanimous Jury Verdict?
In Louisiana, a jury for a felony criminal case consists of twelve jurors. Voters recently decided that, to reach a verdict, all twelve jurors must be in unanimous agreement of the charges and penalties. Today, when a jury cannot agree on a verdict, even if only one person is not in agreement, the result is a hung jury and it is considered a mistrial. In some situations, mistrials will be heard again in court; in others, the court will continue to pursue them by other means.
The History of Trial Verdicts In Louisiana
Until 2018, Louisiana and Oregon were the only two states in the country that allowed criminals to be convicted without a unanimous jury. In these states, individuals facing criminal charges for crimes such as murder, manslaughter, and DUI, could face a lifetime of incarceration with a 10-2 or 11-1 jury vote. Not only did this antiquated rule cause Louisiana to have one of the highest incarceration rates in the United States, but it also resulted in the incarceration of numerous possibly innocent individuals.
What Does Unanimous Jury Mean For Justice In Louisiana?
In November of 2018, when Louisiana voted to approve a unanimous jury requirement, voters hoped it would reduce the number of incarcerations in the state and help to grant more individuals parole. Many previously-incarcerated individuals were also hopeful that the vote would work to end or reduce the prison sentences given to them by non-unanimous juries. Unfortunately, that was not the case. 
In April of 2020, however, Evangilisto Ramos, a previously-incarcerated individual, brought his case to the Supreme Court, which voted to overturn his sentence and additionally require all 50 states to have a unanimous jury vote in criminal cases. Ramos' case provided hope to currently incarcerated individuals that they could also win justice with the help of knowledgeable legal counsel. 
Louisiana Defense Attorney Fights for Justice 
Any person facing trial for criminal charges should contact a trusted attorney as soon as possible. A determined attorney will be able to investigate all the facts of your case to create a viable defense strategy. With a competent and experienced lawyer looking out for your interests, it may be possible to mitigate the charges and reduce the penalties you face.
Attorney Eric G. Johnson with the John D. & Eric G. Johnson Law Firm is a trusted source of legal representation in Louisiana. With years of experience and membership in the National Association of Criminal Defense Lawyers, he has shown proficiency in achieving favorable resolutions for misdemeanor, felony, and federal charges.
Don't delay! Call 318-377-1555 or fill out our contact form today for your free consultation.